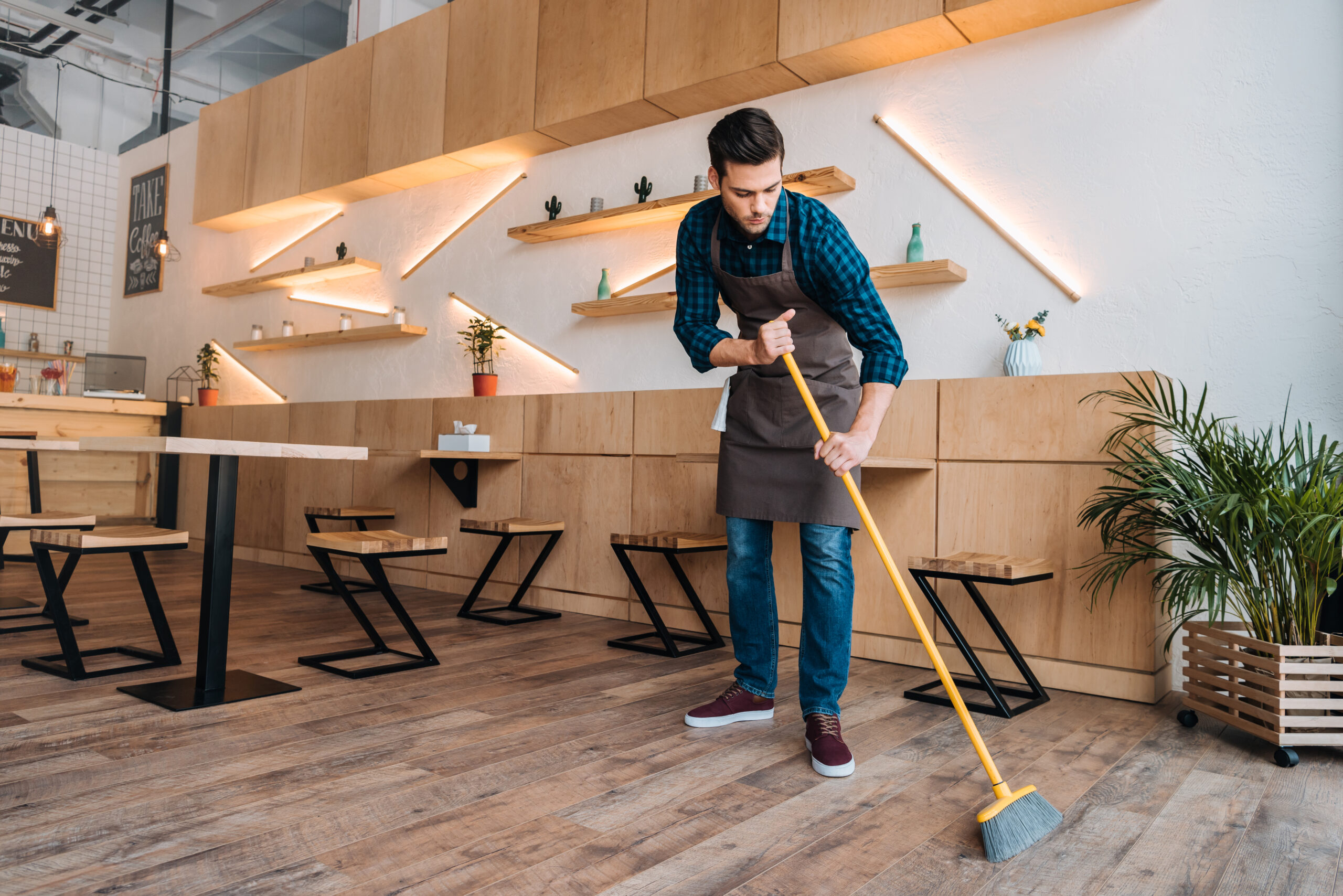 Keeping a busy restaurant clean is no easy task! Between lunch and dinner rushes, making sure customers are happy and taken care of, and now dealing with staffing shortages and Covid protocols, it can be harder than ever. Here's a checklist to help you and your staff focus on the important stuff (and maybe the little things you may not think of!)
Train your staff – this may seem super obvious, but sometimes we get so caught up in training on serving customers, we forget to train on the every day minutiae like cleaning. When you onboard someone new, make sure to take time to teach them the basics of maintaining a clean restaurant. When you teach them to use equipment, make sure to teach them how to clean it as well. A dry erase board everyone can see daily can help make sure your cleaning checklist gets done.
Cleaning during and after each shift – You don't have to do all the cleaning right at closing time. Set aside a few chores for employees to do before and after each of their shifts. Chores should include wiping down the prep areas and cutting boards, washing the prep equipment such as blenders and slicers, brushing off the cooktops, emptying drip trays, taking out the trash, and wiping up any massive splatters on the floors or counters. You should also have someone do the dishes, so there's always clean silverware available for customers.
End of day cleaning – Of course there are some tasks that can't be completed until after your restaurant closes for the day. Not only would it be fruitless to do these chores before closing, but they may disturb customers as well. These end of day cleaning tasks include sweeping and vacuuming the floors, cleaning the washing stations, wiping down the floor mats, getting any splatters and spills off the walls, cleaning the beverage dispensers, washing the countertops, cleaning and shutting down the fryers and cooktops, and changing foil linings if your cookware uses them.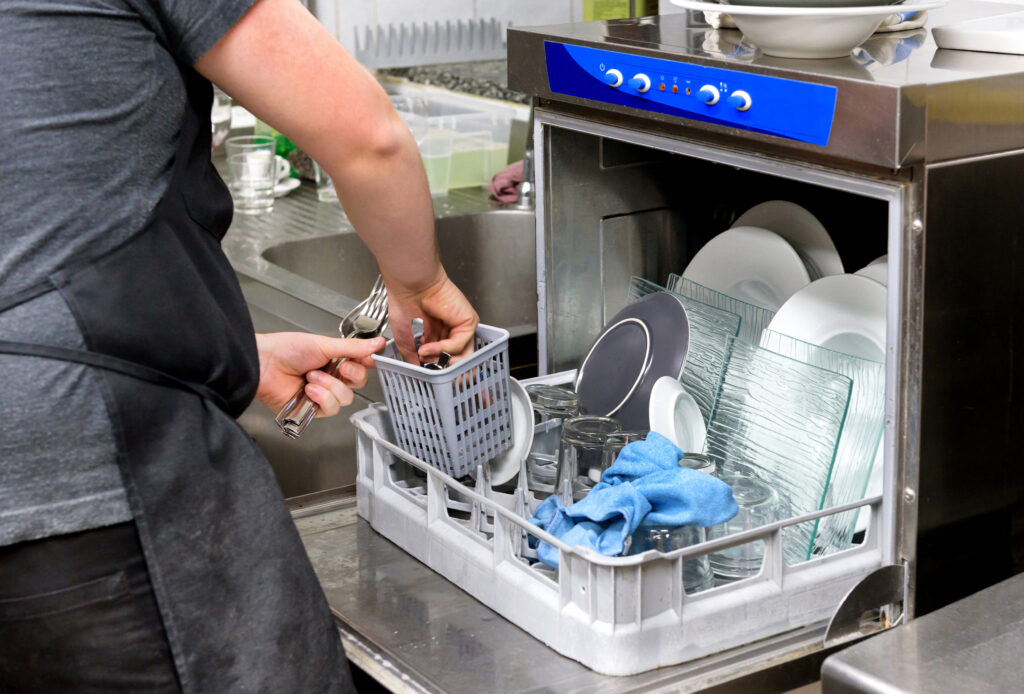 Weekly cleaning – Some tasks are not meant to be completed on a daily basis. Pour your cleaners down the sink drains and refill them with fresh, new cleaner. After that, you'll boil out the deep fryers and check your metal faucets, sinks, and coffee makers for built-up limescale. Clean the outside of your refrigeration units and give the interior and exterior of your ovens and steamers a good scrubbing.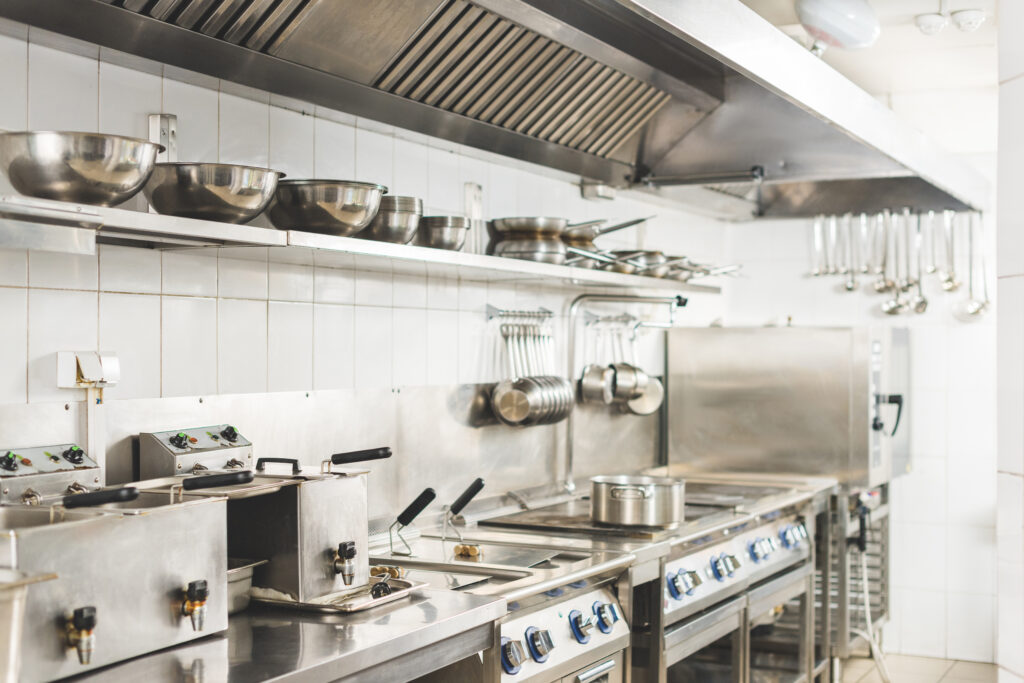 Monthly cleaning – Every month or so, you should give your restaurant a thorough deep cleaning. One important thing you should include is the condenser coils in your refrigerators. If too much grease buildup on these, it will stop the unit from working as it should. You should also clean the tubes, air filters, drain pans, and the interior of the refrigeration units while you're at it. Empty all your grease traps and switch out any pest traps you have lying around. Last but not least, calibrate the thermostats on your ovens if they need it. 
Yearly cleaning – There are a couple of larger jobs that need to get done each year. Check your ice machines and dishwashers for limescale buildup. When winter weather starts to come around, you should have professionals come in to check out your plumbing and heating to ensure they work through the cold months. 
The little things – Last but certainly not least, there are smaller tasks that are often forgotten about but just as important. These include:

Ice Accessories – the ice maker is your biggest challenge but that scoop your staff uses? Yea, that thing can get pretty gross from being touched all day. Run it through the dishwasher at least once a day.
Soda fountain – all the syrupy sugar can build up on your nozzles and make them super yucky. Remove them once a day for a good cleaning and then replace them
Menus – many restaurants post-Covid have opted for paper or QR code menus, but some establishments are still using the old-fashioned kind. If they are laminated, give them a good wipe down. If they are paper, make sure they are replaced often.