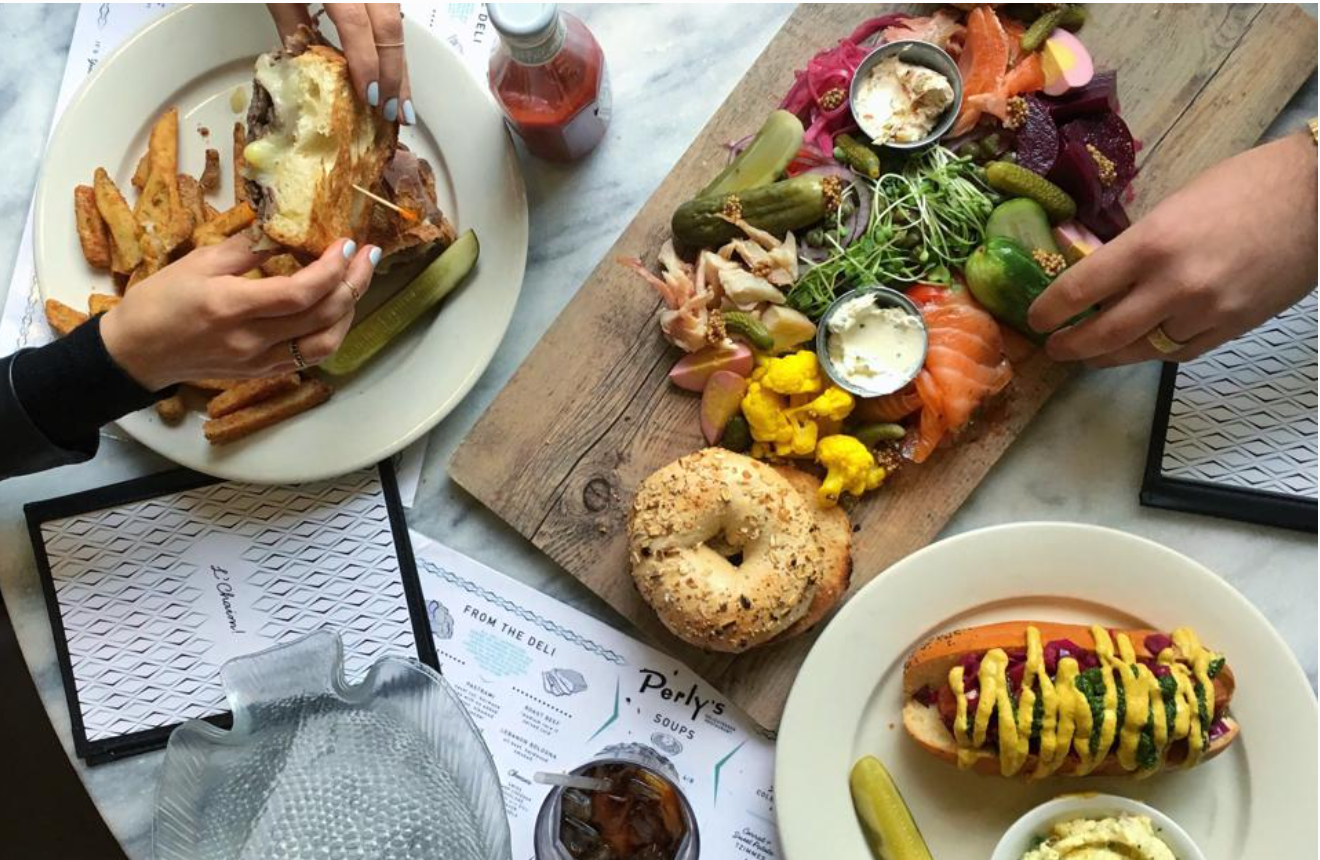 We just came across an article from Forbes called "10 Reasons Why Richmond, Virginia Is A Hidden Culinary Gem" – we loved it so much we wanted to make sure we shared the highlights on our blog!
Some fun places to stay!
The Jefferson Hotel

"From the moment you enter the lobby accented with Tiffany stained glass, marble columns, and of course, a statue of Thomas Jefferson, you'll know why this historic grande dame is one of the top hotels in town. But dazzling design is just the beginning. The service is polished, yet warm, and thanks to a sweeping renovation wrapped in 2017 – the accommodations and common areas now balance old-world elegance with contemporary comforts. While I appreciated the entrance foyer, ample space, and table for dining and working in my Grand Premier Room, it was the marble-clad bathroom decked out with a deep soaking tub, vanity mirrors with TV screens, and two vanities that really dazzled. For an unforgettable night out: look no further than Lemaire, the hotel's fine dining restaurant specializing in elevated New American cuisine crafted with local meat and produce."

Forbes.com
Quirk Hotel Richmond
Richmond finally got the hip boutique hotel it deserved when Quirk opened in 2015 in the Arts & Design District. Owned by hotelier couple Ted and Katie Ukrop, the property seamlessly blends the old and new. You'll see signs of the hotel's former life as a department store throughout, from the original ironwork staircase to the 13-foot limestone arches. The 73 rooms are appointed with a whimsical mix of materials and colors (including a hefty dose of Quirk's signature pink), along with locally-sourced artwork. The Lobby Bar, which is currently open for weekend brunch and dinner, turns out globe-trotting small plates of Gochujang Roasted Squash, Provolone Pimento Dip, and Ricotta Gnudi. Pop into Quirk Gallery to check out up-and-coming talent and score some unique gifts.

Forbes.com
Some good eats!
Besides dome fun places to stay, Forbes shows us some amazing restaurants you must try! There's definitely too many to choose from, but here's some samples!
Restaurant Adarra

Owned by partners in work and life Lyne and Randall Doetzer, Jackson Ward's Restaurant Adarra is an increasingly rare restaurant that suits all types of eaters and occasions. The design is warm and handsome, with exposed brick, lots of dark wood, and a cozy bar that begs diners to linger long after their meal is done. The food menu takes inspiration from Spain's Basque country, and features traditional, ingredient-drive bites like Pintxos Gilda, marinated anchovies (boquerones), and assorted conservas, while the wine list skews natural and organic.

Lehja

Don't be put off Lehja's shopping mall location, because you'll be rewarded with traditional and creative Indian food that extends beyond the standbys of chicken tikka masala and saag paneer. For something original, order off the contemporary section of the menu. The best-selling Deconstructed Butter Chicken, for example, smothers roasted free-range chicken breast with a rich, nut-based Makhni sauce and sauteed greens.
Longoven

Some of the country's buzziest restaurants were born of humble beginnings as pop-ups. That's the case with Longoven, which started as a pop-up series at Sub Rosa Bakery, and later opened as a brick-and-mortar in Scott's Addition to much acclaim in 2018. Though the service is super attentive, and the dishes as easy on the eyes as they are on the palate, the restaurant feels intimate and convival – not formal or stuffy. And when the newly-revamped patio opens this weekend, there will be another good reason to book a table.
L'Opossum

There's lots of words you could use to describe this French restaurant in Oregon Hill helmed by chef David Shannon. But the one word locals and out-of-towners seem to repeat over and over again is fun. The design is and eclectic and unforgettable, anchored by David statues, phallic stained-glass window, and Andy Warhol wallpaper. Fittingly, the kitchen is sending out equally imaginative European fare with cheeky names like Vegan Orgy On Texas Beach and Cocky Yet Classic And So Very Comfy-Cozy Coq Au Vin.
Perly's
A contemporary spin on the classic Jewish deli, Perly's offers familiar dishes (think matzo ball soup and potato latkes) alongside original creations like the Jewish Sailor. Perfect for the heartiest appetites, the oversized sandwich generously layers pastrami, beef sausage, and chicken liver on toasted rye bread. In the mood for a nosh? Try the Jewish Egg Rolls, which are stuffed with chopped corned beef, kishka, and sauerkraut, and paired with honey mustard schmaltz and amba sauce for dipping.
Sub Rosa Bakery

Run by siblings Evrim and Evin Dogu, this charming bakery and cafe in historic Church Hill has perfected the art of baking. And how? First, the Dogus only use regionally-grown heirloom grains. Then, they take things further by milling on-site, and baking everything in the wood-fired masonry oven. While the buttery, puffy, and gorgeously layered croissants are spectucular, don't pass up on the Pide Flatbread, Pogaca, and Lamb Börek that pay homage to the Dogus' Turkish roots.
ZZQ

This casual joint is proof positive you don't have to be in Texas to score some seriously solid barbeque. Because at ZZQ, it isn't just about tender, dry-rubbed brisket. There's also racks of peppery ribs, and smoky, spicy sausages. (Fun fact: the three meats are widely known as the Texas Trinity.) And the side dishes, like the collards cooked with blackstrap molasses, hot sauce, and bacon, are so flavorful they stand out on their own.

Forbes.com
There is so much to check out in RVA! Make sure you check out all of the amazing local spots – you won't be disappointed!